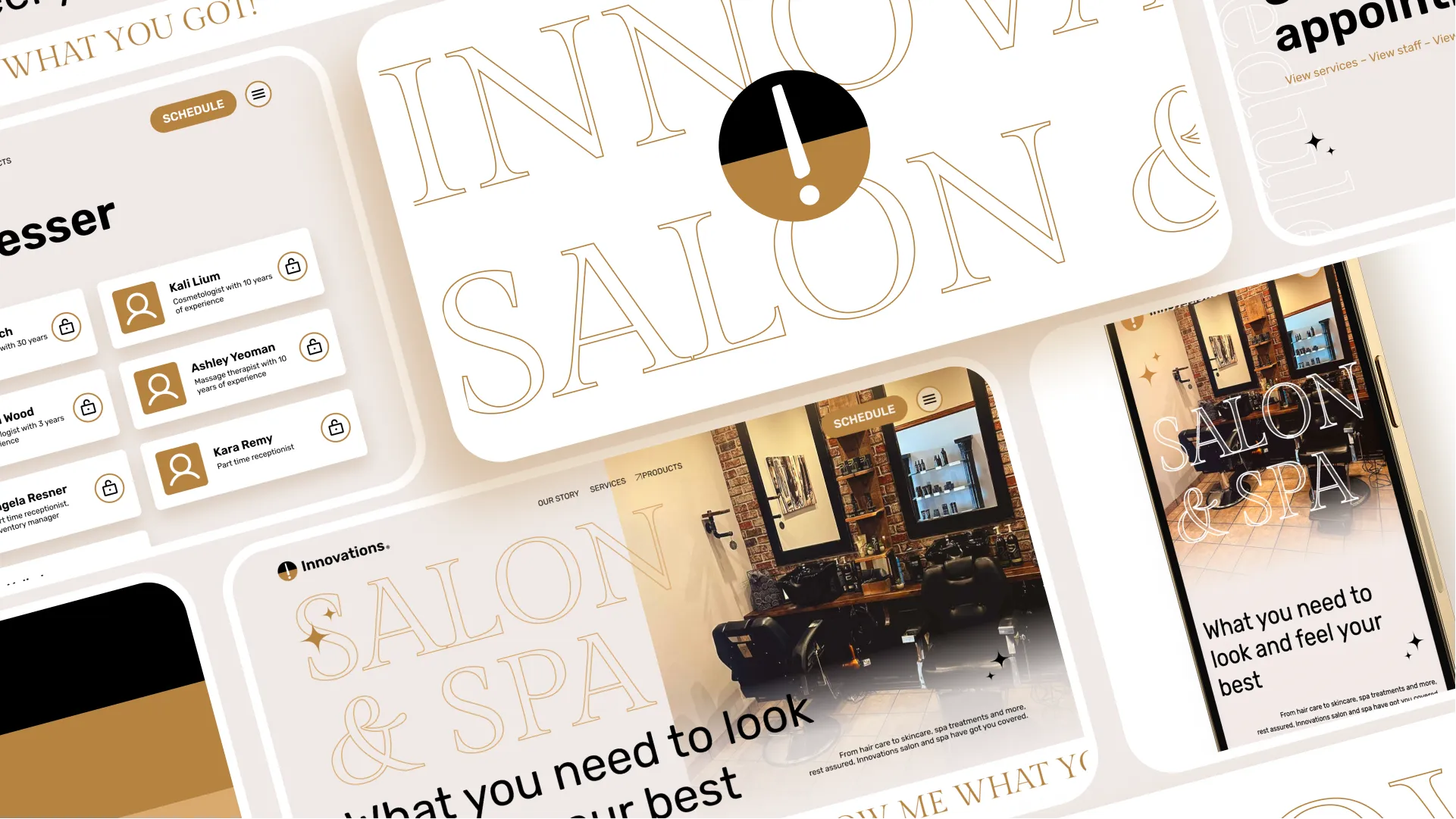 Case
Innovations
From obscurity to online prominence: How our project amplified brand reach and recognition, delivering an astonishing 800% leap in online traffic.
CONTEXT
Innovations Salon & Spa is a beauty-escape for all located in Iowa. They decided it was time to revamp their website and update their branding, looking to improve customer conversion online and increase reach by leveraging bold CTAs and social media integrations.
OPPORTUNITY
Capturing their personality and overall feel to implement into their new website and visual identity was essential to this project. We knew it had to look familiar to current customers and at the same time grab the attention of new customers with its clean, modernistic look.
The first task was giving the logo a refresh, keeping the core parts. This is the face of the business customers know and love, and therefore it was essential to keep the redesign simple and non-intrusive.
The result is a clean logo and renewed typeface, which is going for a minimal, friendly look with a slightly altered color palette.
While working with Innovations® on their new website, I decided to co-op with the SEO expert Jacob Barglof. Combining my web design/development skills and Jacob's SEO expertise, we improved the business' reach, sales and the overall aesthetic of the brand.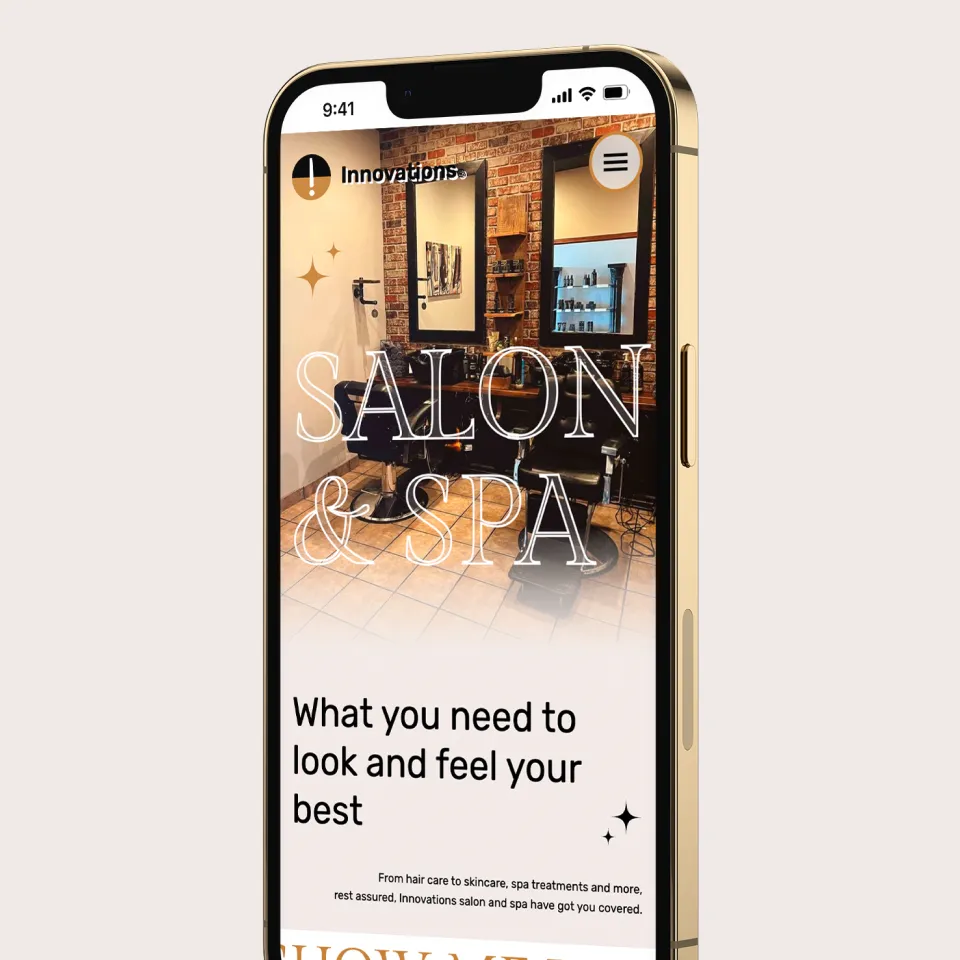 An adaptive and fluid design ensures the most responsive and user-friendly experience.
Using CSS, Javascript, Lottie animations and Webflow interactions it was possible to implement interactive and informational motion design. Visit the site (innovations.salon) to view them in action.
"Thertel Design has been nothing short of amazing to work with. Noah is very creative, patient and has been accommodating to all my requests. I highly recommend him for any web designing needs!"

Alicia Cherland
CEO of Innovations®
CREDITS
Noah T. Hertel

Graphic-, UI/UX designer, web developer

Jacob Barglof

GMB & SEO expert